What is
Display Home Insurance?
Display Home Insurance is needed when you buy a house from a builder that has a lease back option to allow the builder to lease the property back from the purchaser and use the property as a Display Home. This lease period can often be anywhere between 1 and 3 years.
A standard Household Building and Contents policy does not provide cover for these homes as they are not being occupied and used as a residential family home. In addition, a standard residential landlords policy does not apply as a standard residential lease is not in place.
We can arrange a specific Display Home Insurance Policy for this kind of arrangement that provides cover for:
The Building - including Landlords Fixtures & Fittings.
Loss of Rent Cover. This means that if there is a claim under the policy (e.g. Fire Damage, Storm Damage etc.) and the property cannot be used as a display home while repairs are being carried out, the builder (your tenant) will not have to pay you rent. This policy provides the rental income that you are missing out on during this time.
The policy also provides Public Liability cover for you as the property owner.
Glass, both internal and external, is covered against damage.
There is also the option to add Flood cover to the policy.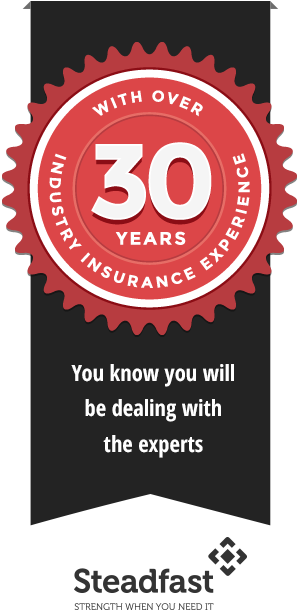 THE BUILDING

including Landlords Fixtures and Fittings.

GLASS

both internal and external, is covered against damage.

PUBLIC LIABILITY COVER

The policy also provides Public Liability cover for you as the property owner.

OPTIONAL FLOOD COVER

There is also the option to add flood cover to the policy.
GENERAL ADVICE WARNING:
Terms, conditions, limits and exclusions apply to the products referred to above. The information provided here is general advice only and has been prepared without taking into account your objectives, financial situation or needs. You should consider these, having regard to the appropriateness of this advice, and the relevant Product Disclosure Statement, available by calling us on 1300 769 455 before deciding to acquire, or to continue to hold, this product.
Who is The
Builders Insurance Broker?
With over 30 years 'insurance for builders' experience 'The Builders Insurance Broker' is the preferred insurance broker for construction and trades businesses of all sizes.
Our practical knowledge of obtaining Builders Construction and Builders Warranty Insurances for our clients, quickly and efficiently, enables us to obtain cover at the most reasonable pricing available with first class Australian Underwriters.
We are an independently owned and managed business, supported by a team of dedicated staff who are always available to assist you with all your insurance needs.
We are part of the Steadfast Group. The largest insurance broker network in Australasia giving our clients strength when you need it.
We are experienced in arranging Commercial Property Owners Insurance for properties with a wide variety of tenants such as Retail Shops, offices, Restaurant and Industrial Units.
From a strata title unit in a commercial complex to single buildings or multiple occupancy properties
Get a
Display Home Insurance Quote